UOS Portal Service
The University of Seoul has a portal system for students and faculty members. This system allows you to use various university IT services.
http://portal.uos.ac.kr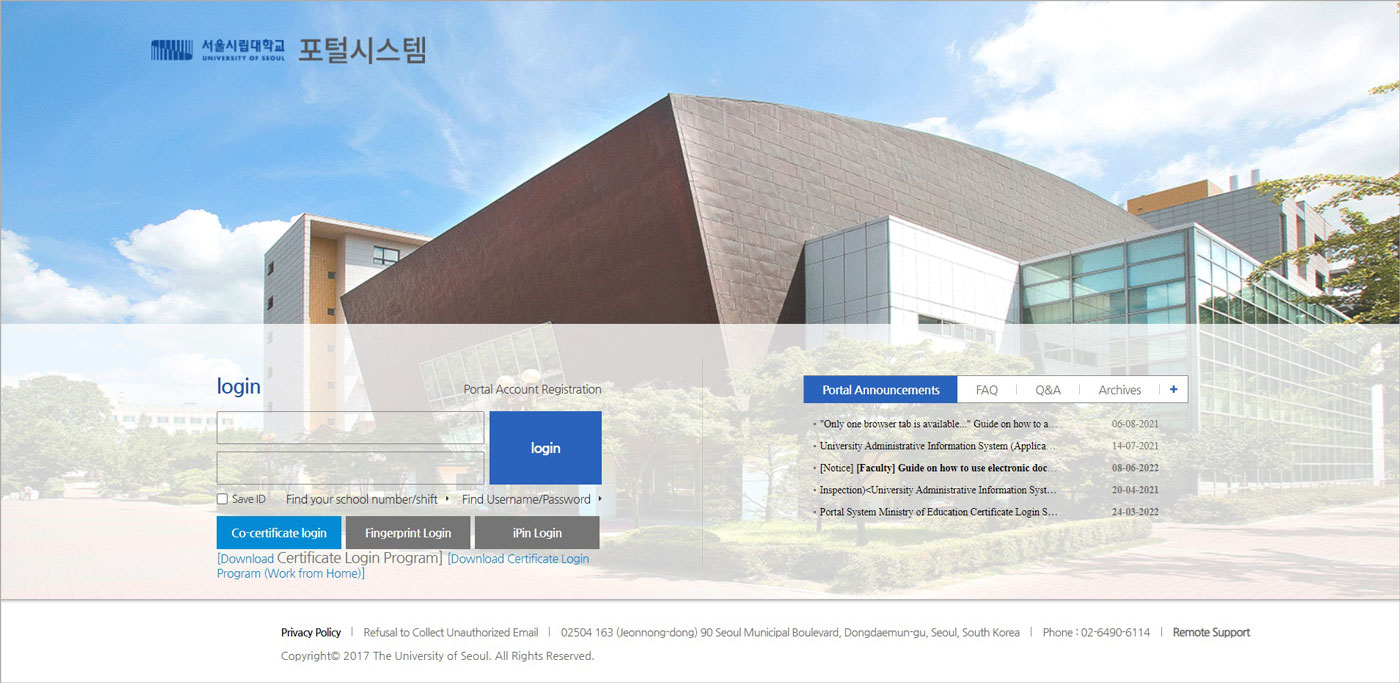 Wireless Internet Service
Students and faculty members can use wireless Internet service within the campus. In order to use the wireless Internet service, it is required to register as a user at the University Administration and Information Center.
You can connect to a wireless network on your laptop, smart tablet, smartphone, etc.
UOS Mail Account
It is possible for students, graduate students, professors, and staff to apply for a UOS e-mail account via the portal system. As soon as you complete the application, you can access and use your account by entering your ID and password on the following Web site: http://mail.uos.ac.kr.
You can change your language settings on your account. Korean, English, Japanese, and Chinese services are available.